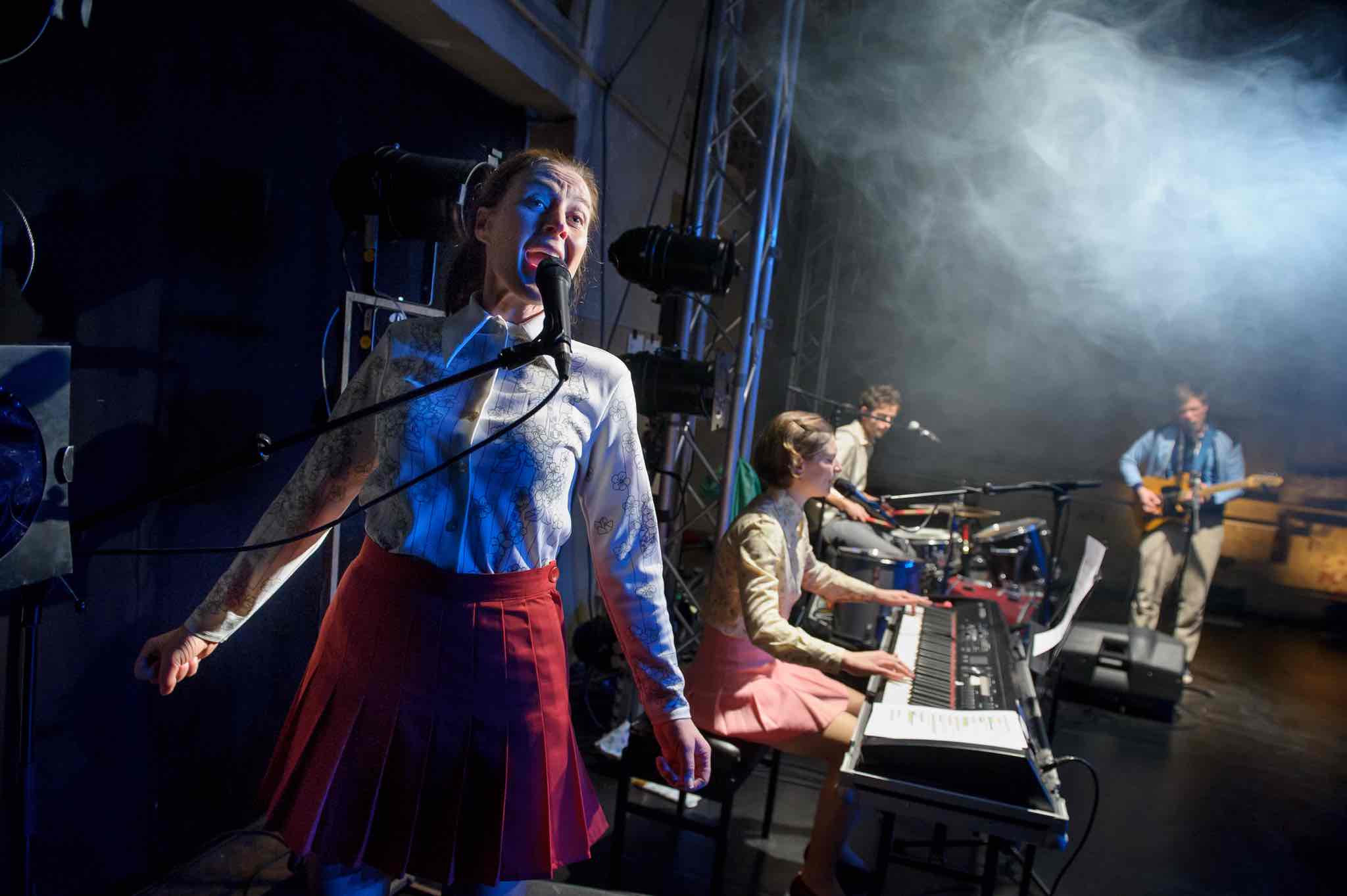 #BerlinBerlin
from 14 years | 135 minutes (with interval)
About
"Every wall is a tragedy.
Every wall falls.
A wall stands and falls.
A wall falls down and rises up again.
A wall stumbles, falls and rises up again.
A wall is funny.
A wall that stands and doesn't fall is not funny.
A wall that you stumble over is funny.
A wall that makes you fall is tragic."
For Ingo, the Berlin Wall is anything but a "blink of an eye in history". Born in 1961 on the day the Wall was built, the "Anti-fascist Protection Wall" will overshadow his entire life in East Berlin. He is waiting in vain for his father, who now lives with his new family in West Berlin. His mother is silent and bottles things up, while his home country continues to wall itself in. But when staying there is no longer an option for Ingo and he is finally allowed to leave, legally and with official permission, the 9th November 1989 happens and suddenly the border is open anyway.
Using a collaborative writing process, four playwrights from East and West, born before and after the fall of the Wall, have created a play about life in a divided city. A family story that remembers Berlin, a city that still has two parts and a history that is not yet over.
---
Themes

Everyday life and migration in divided Germany
Dictatorship & democracy
The consequences of division and borders
Walls past, present and future
Ensemble

Premiere

13th March 2018

Dircetor

Jörg Steinberg

Text

Sina Ahlers, Uta Bierbaum, Günter Jankowiak und Jörg Steinberg

Costumes

Stephanie Dorn

Music

Wolfgang Böhmer

Sound

Christian Michael

Stage

Fred Pommerehn

Theatre pedagogy:

Caroline Schließmann

Dramaturgy

Holger Kuhla

Director assistant

Janina Reinsbach

Actors

Beate Fischer
David Kramer
Josephine Lange
Sven Scheele
Christine Smuda
Justus Verdenhalven
Tour booking enquiries

Technical Rider:

Stage: 10x10m
Möglichkeit der Frontprojektion über gesamte Bühnenbreite in ca. 2,5m Höhe
Set-up: 6-8h
6 Actors / 2 Technicians

Or use our online booking form: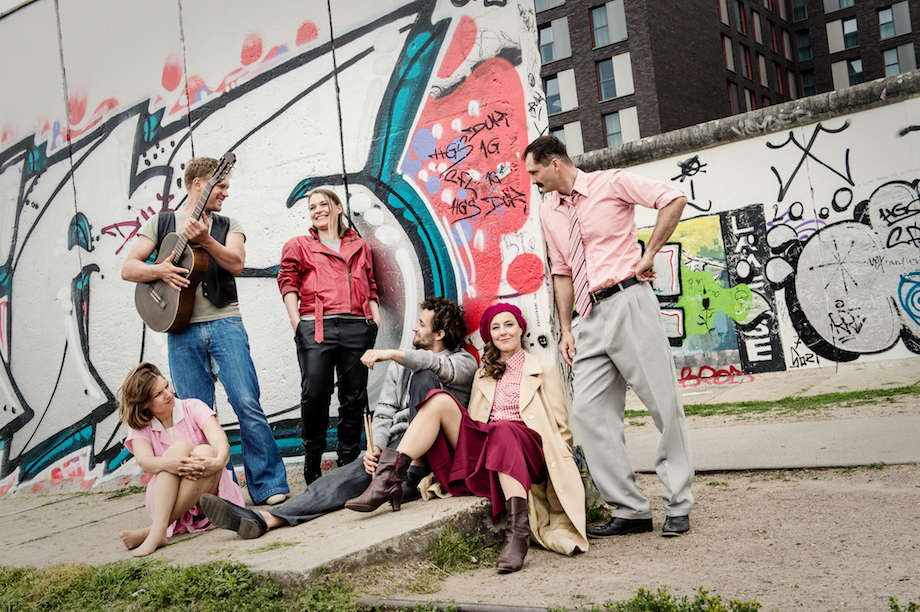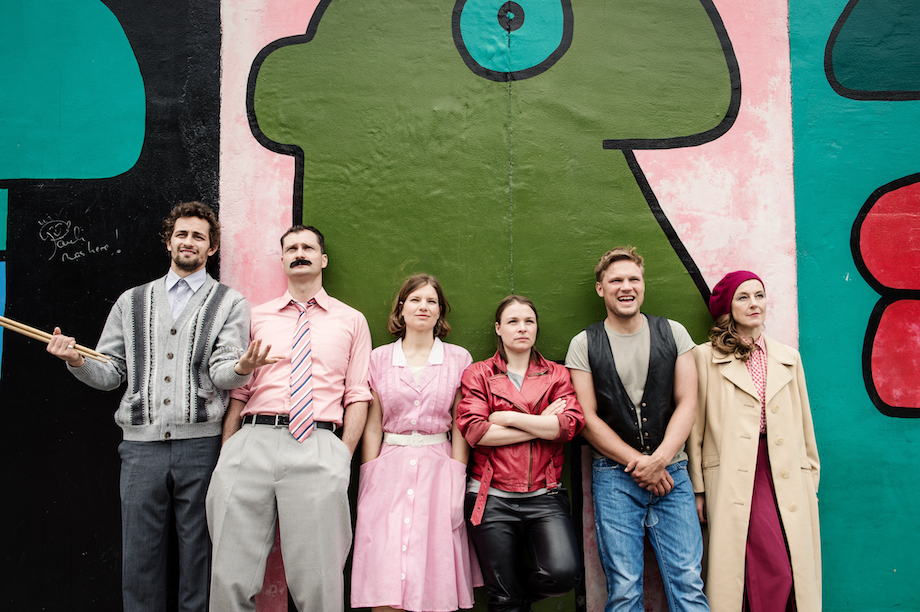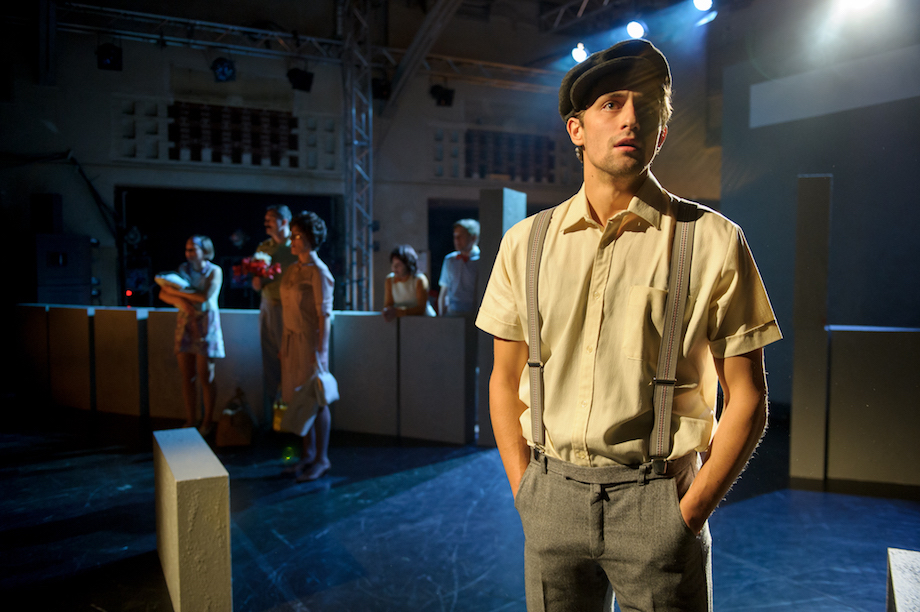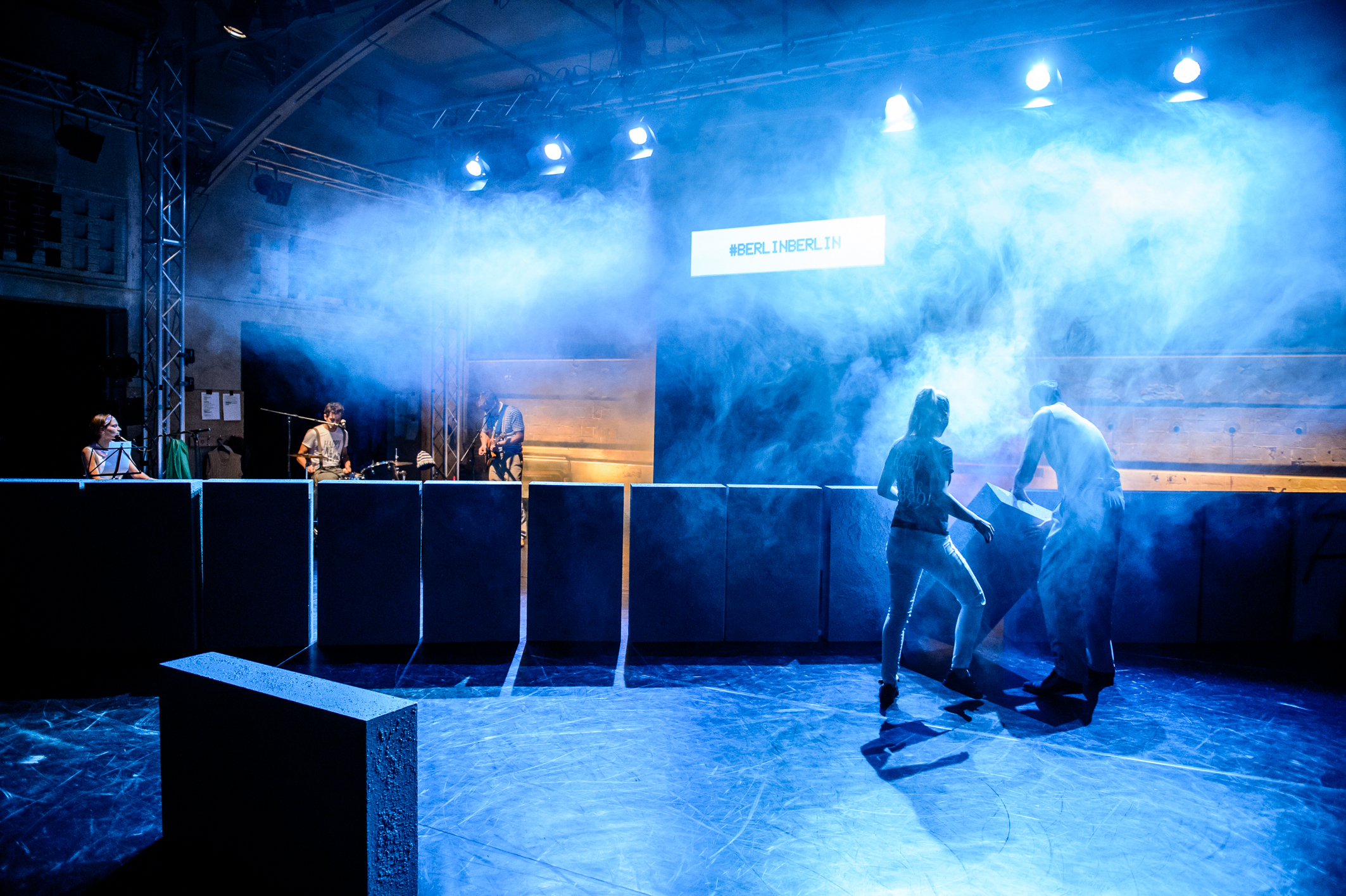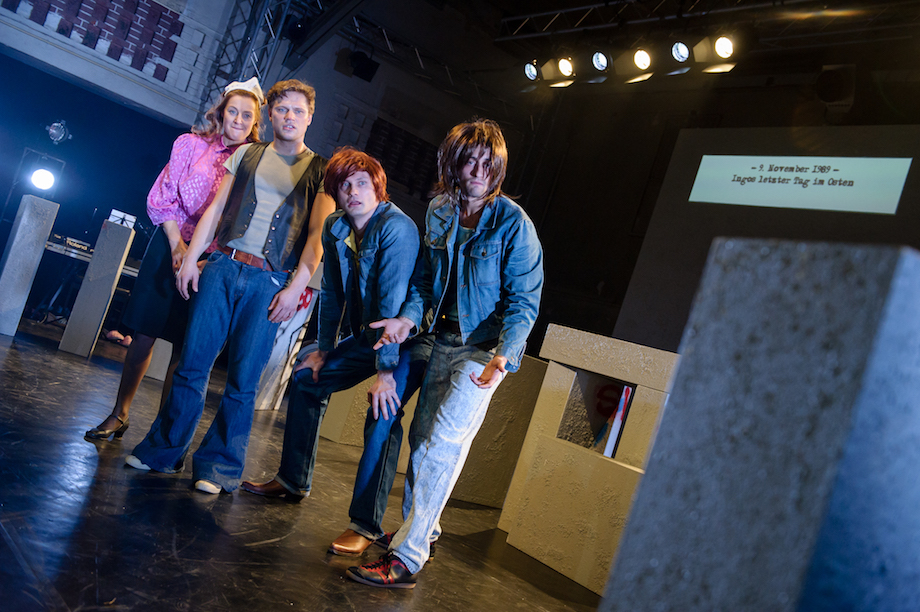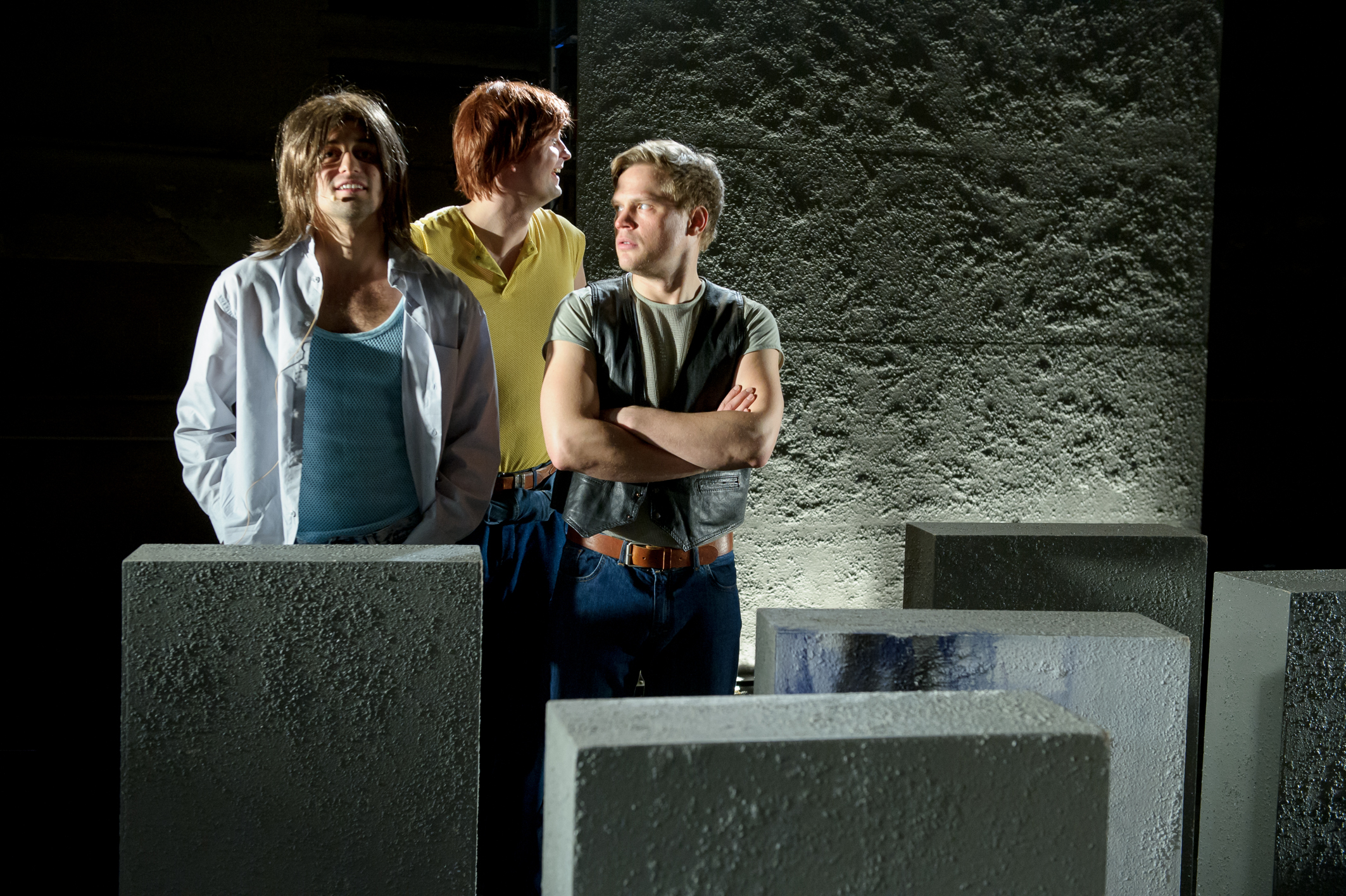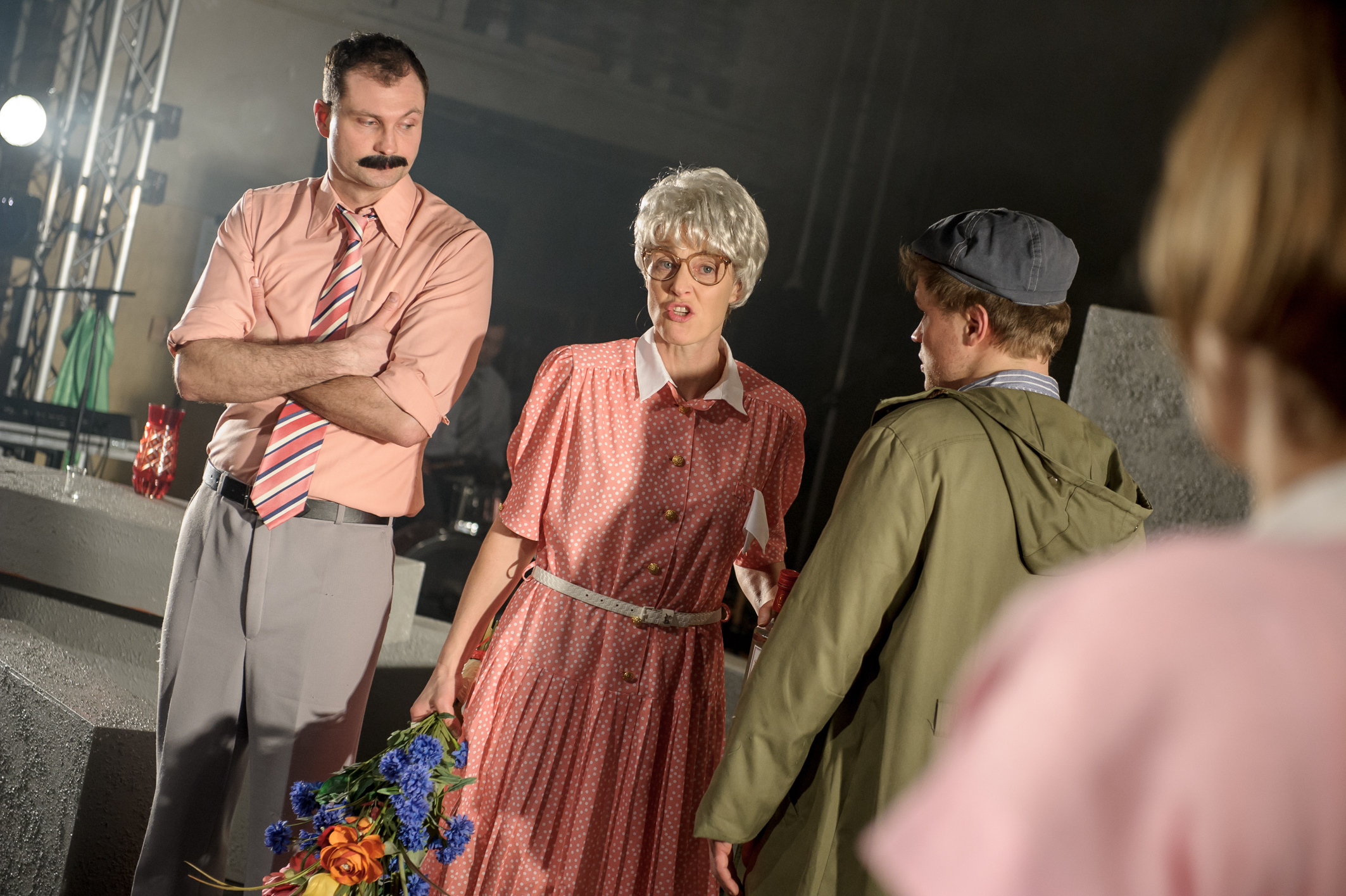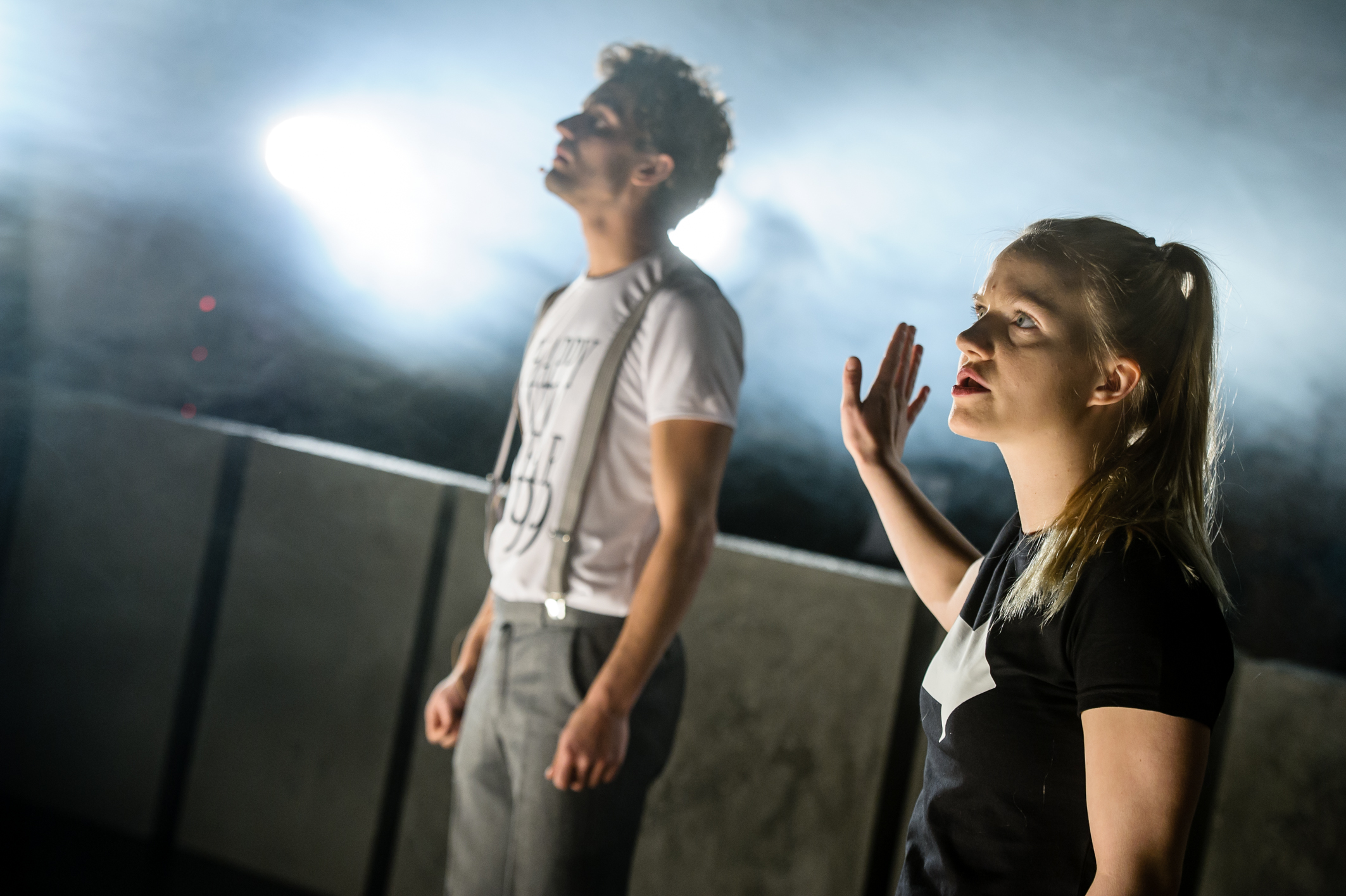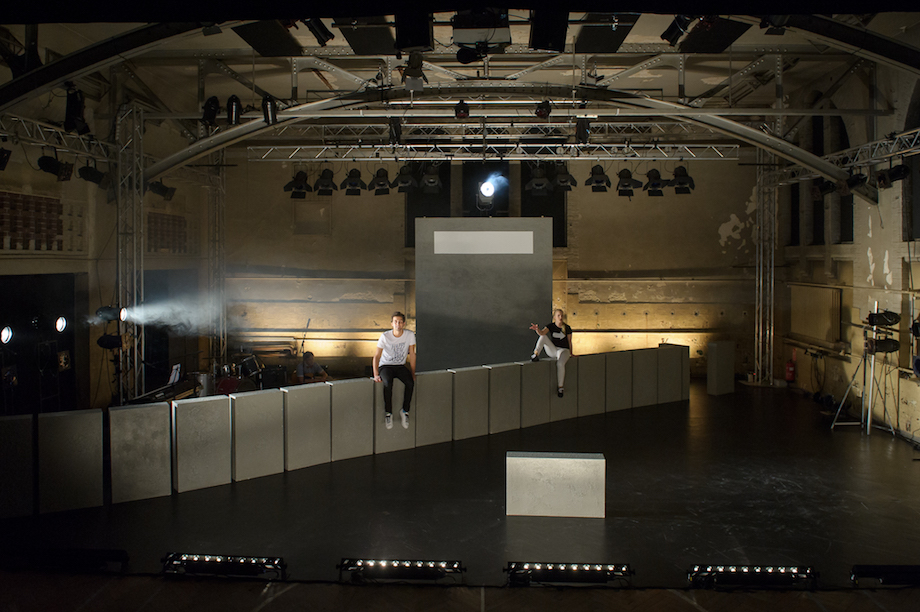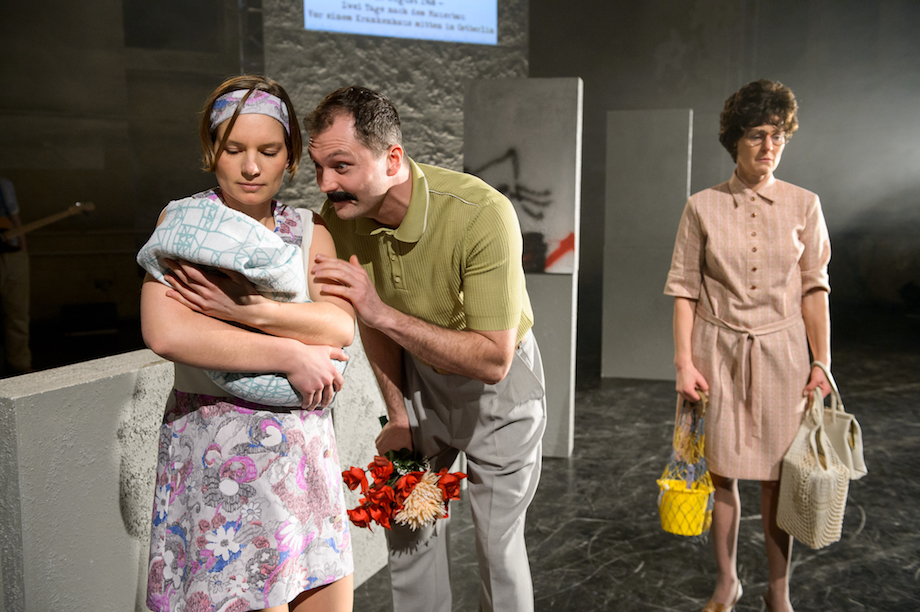 December 12
More
Gegenwarts­dramatik | Ab 13 Jahre

27.09. | 27.09. | 28.09. | 05.10. | 09.12. | 09.12. | 12.12. | 13.12.

Masken-Beatbox-Theater | Ab 13 Jahre

29.11. | 30.11. | 01.12. | 02.12.

Klassiker­adaption | ab 14 Jahre

17.09. | 19.09. | 21.09. | 15.11. | 15.11. | 16.11. | 17.11. | 18.11.