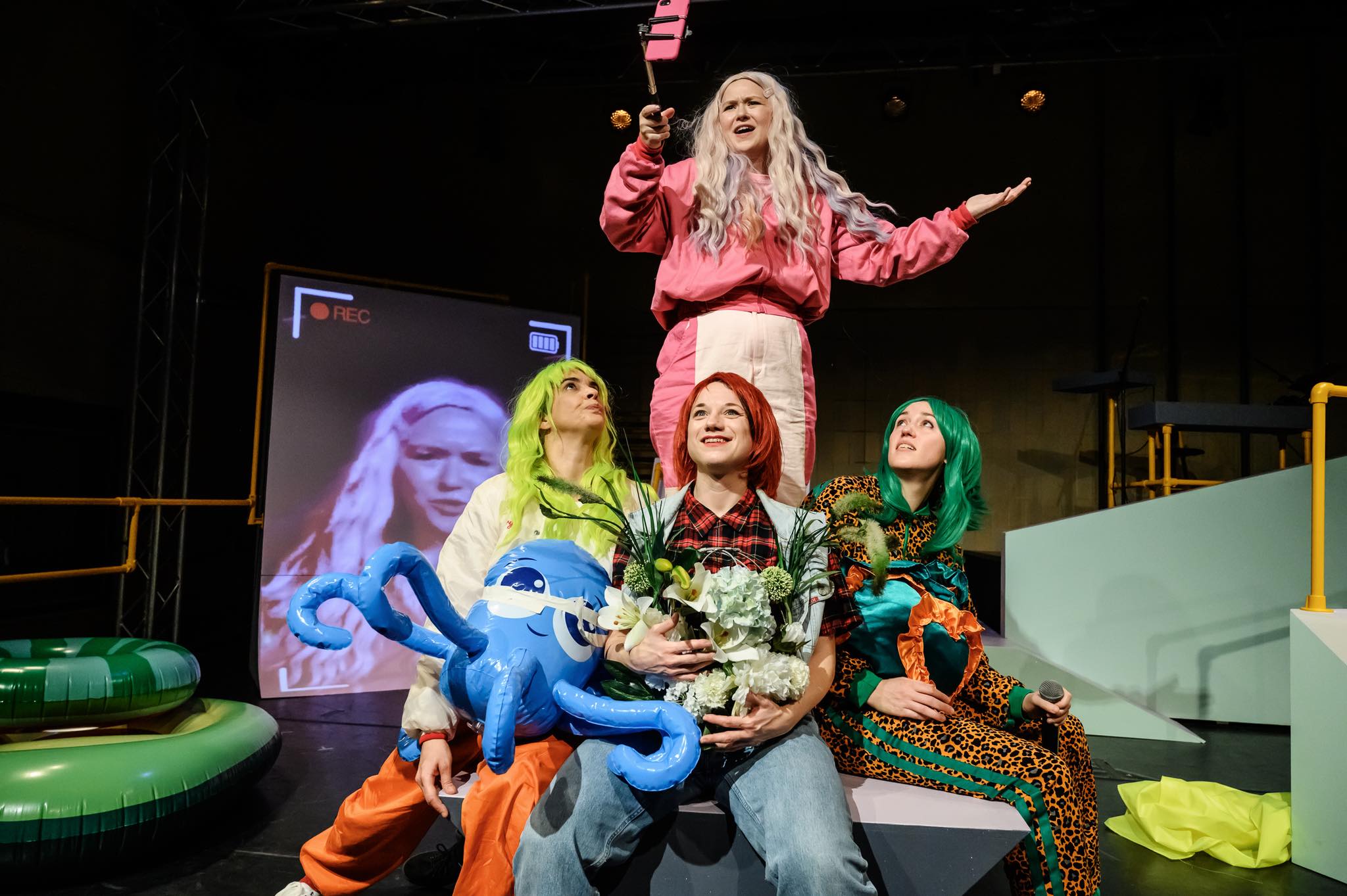 Plan B
from 13 years | 90 minutes
About
So, "life", it works like this: be a good kid, do well at school, work hard to earn money, get married, raise more good kids, enjoy your retirement, die well (ideally having already paid for your funeral before you do). That is the plan. Any digression from this plan is dangerous, and definitely not normal – this is the dire warning still being preached to many young people. But does it really have to be that way?
Plan B tells the story of a group of teenagers who refuse to accept that any digression from the predetermined life path means total failure. When one of them accidentally becomes pregnant, they redefine her pregnancy as a revolutionary act. Together they work out a plan, think about alternative blueprints for life, break through stereotypes and design their own future. Their Plan B doesn't necessarily make things easier, but it transforms a supposed catastrophe into an opportunity for self-determination. And this is only the beginning.
Songs out of Plan B
"Allein sein…" and "Mommy Rap" online!
---
Ensemble

Premiere

11st Nov 2021

Director

Wera Mahne

Text & dramaturgy

Janny Fuchs

Stage

Declan Hurley

Costume

Gesine Försterling

Theatre padagogy

Joanna Mandalian

Performer

Johanna Storck (music)
Lisa Brinckmann
Natascha Manthe
Andreas Pfaffenberger
Mariana Senne
Tour booking enquiries

Technische Anforderungen:

Spielfläche: ca. 8x8m
Aufbauzeit: ca. 6-8h
Beteiligte: 5 Darsteller*innen/ 2 Techniker*innen

Or use our online booking form: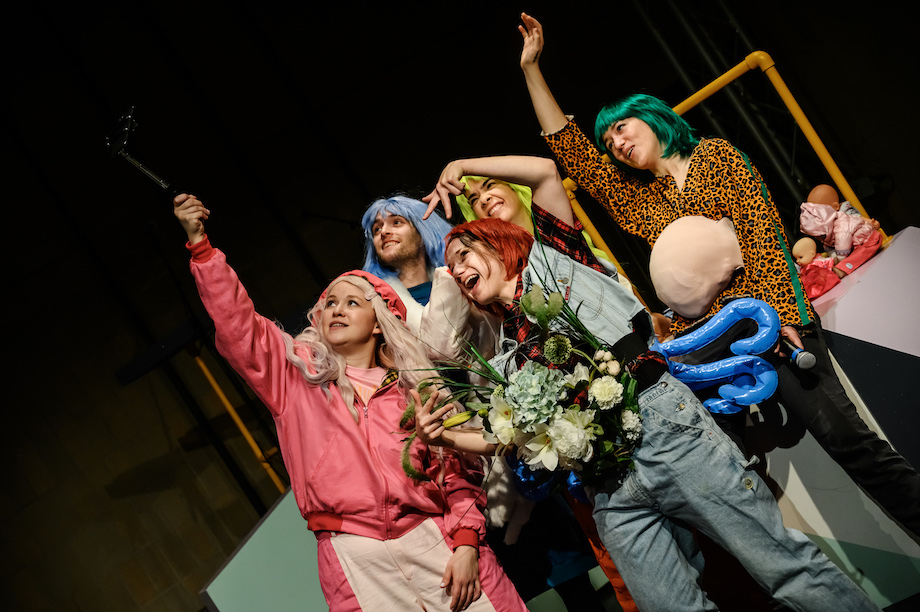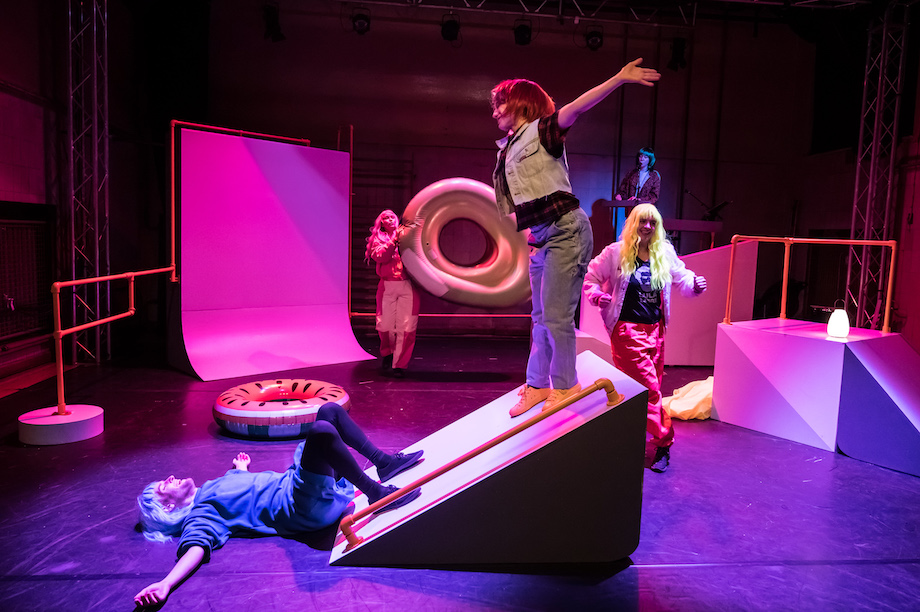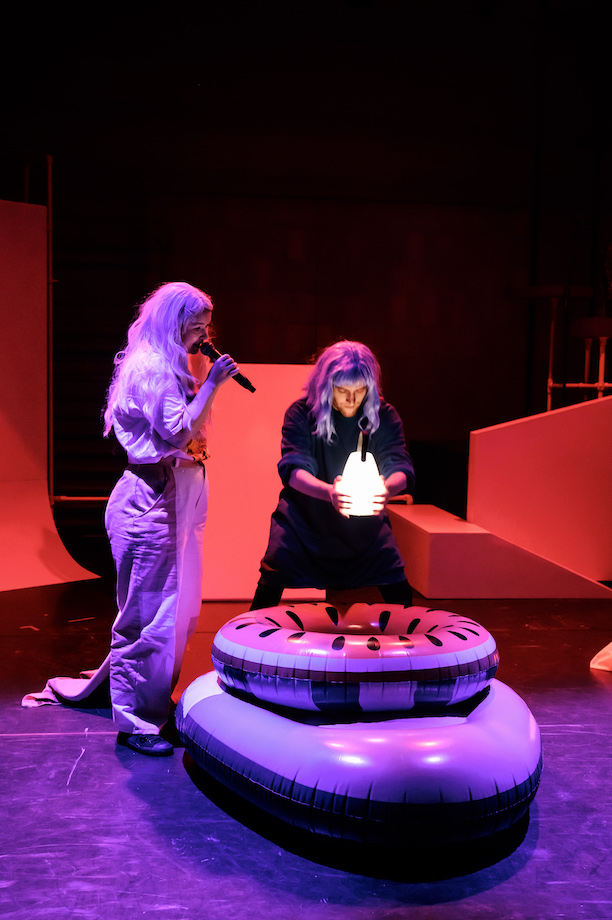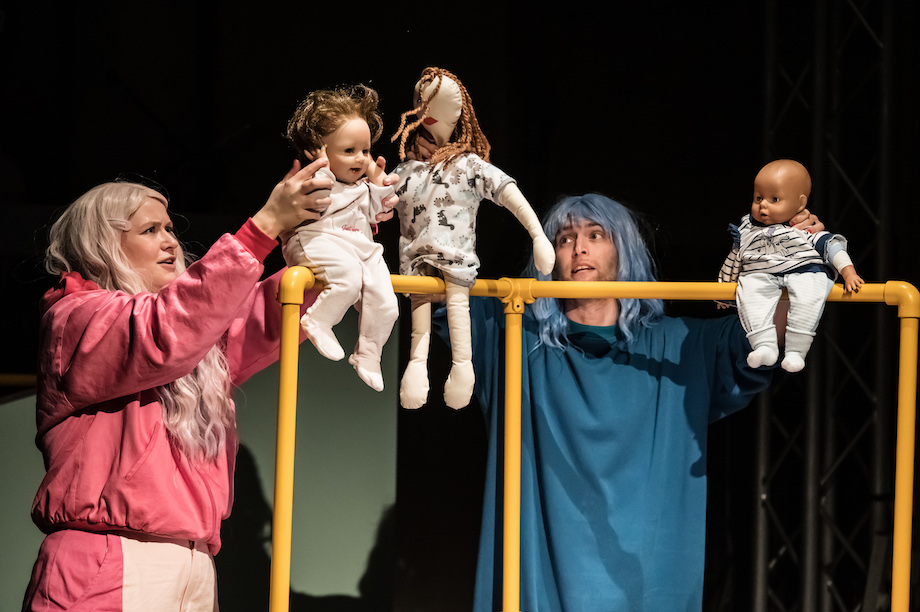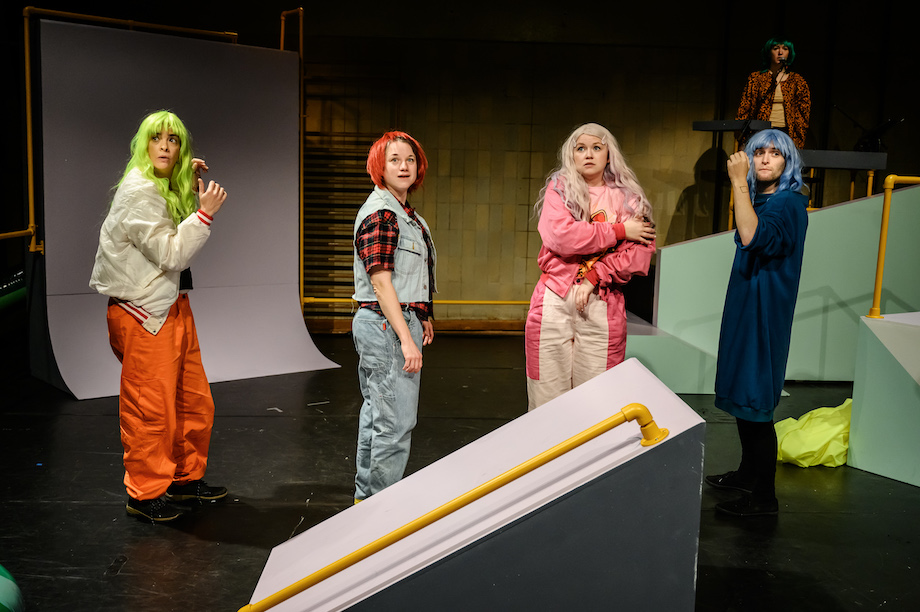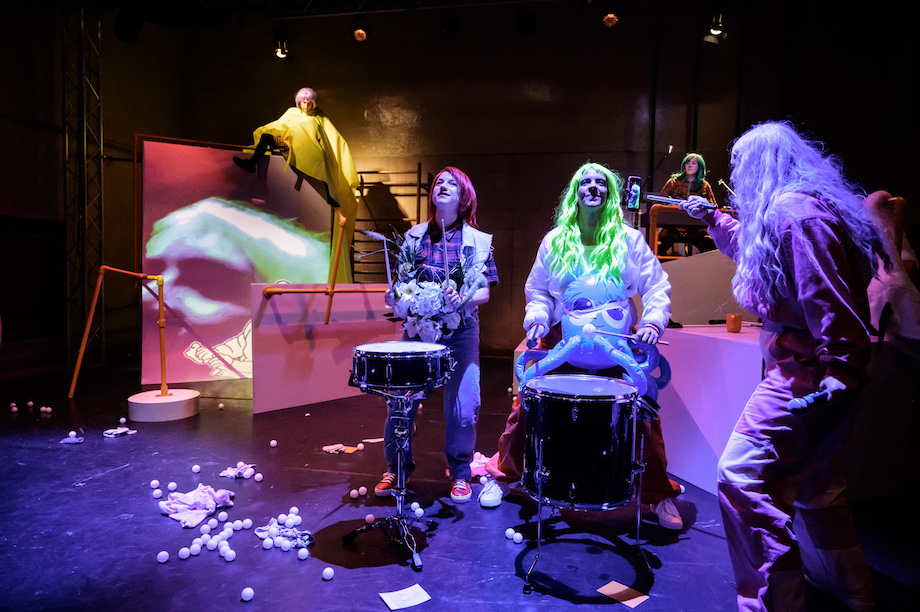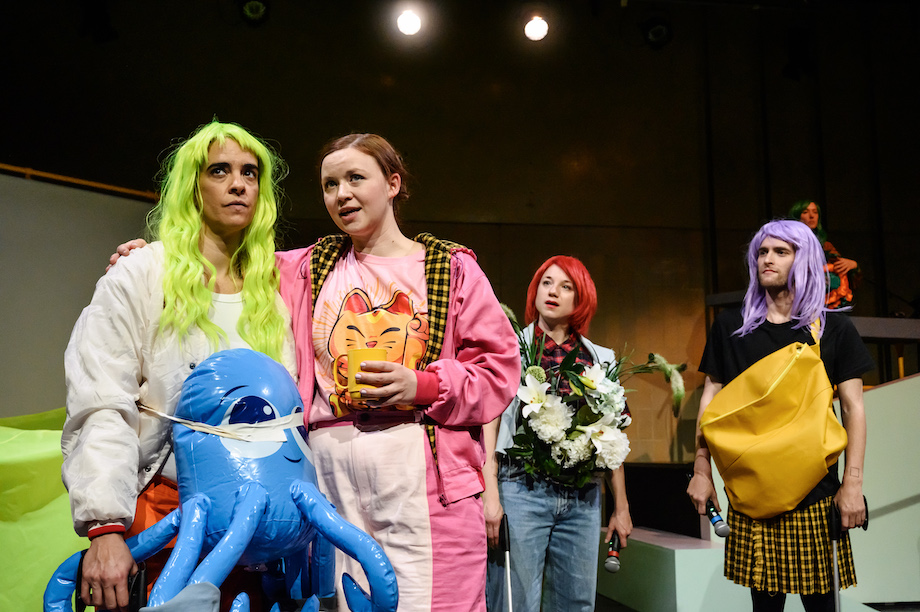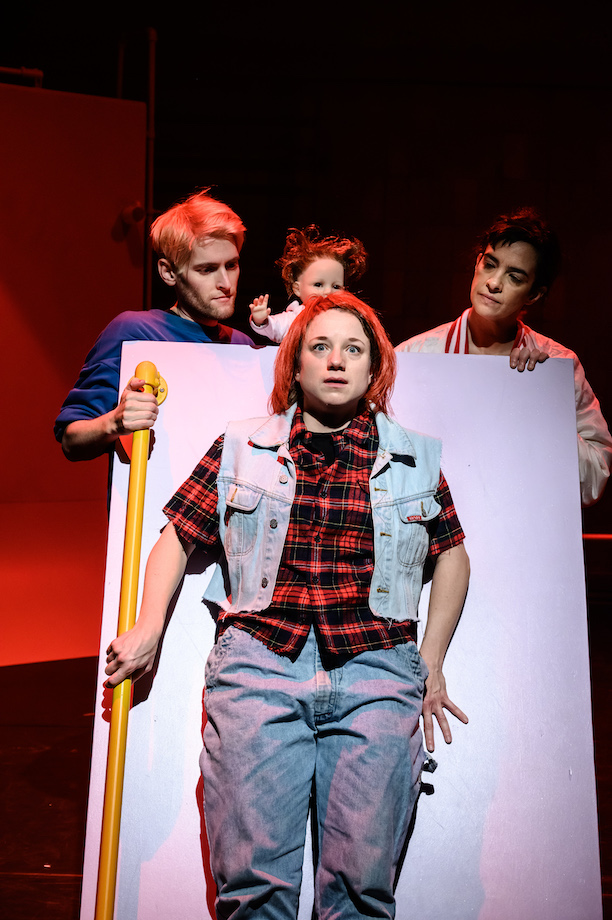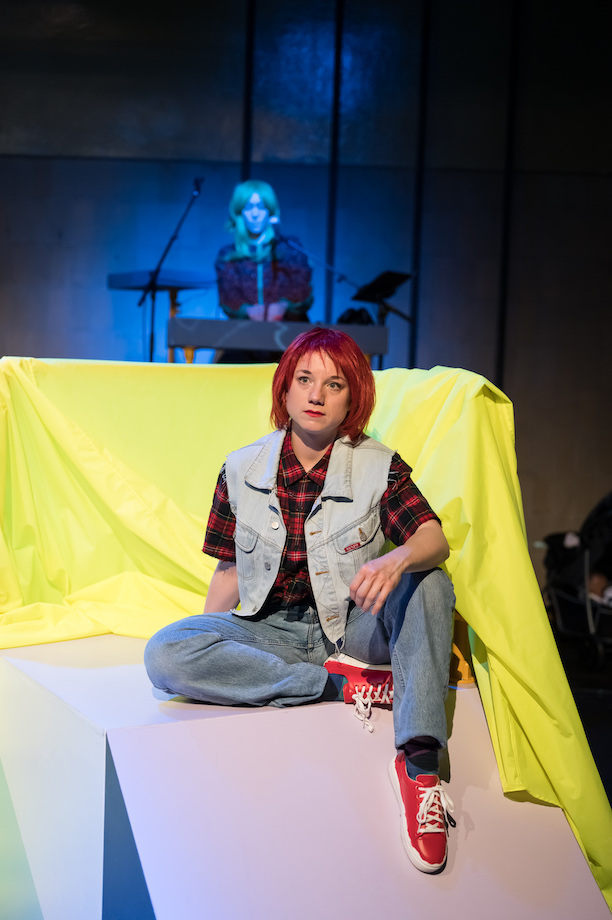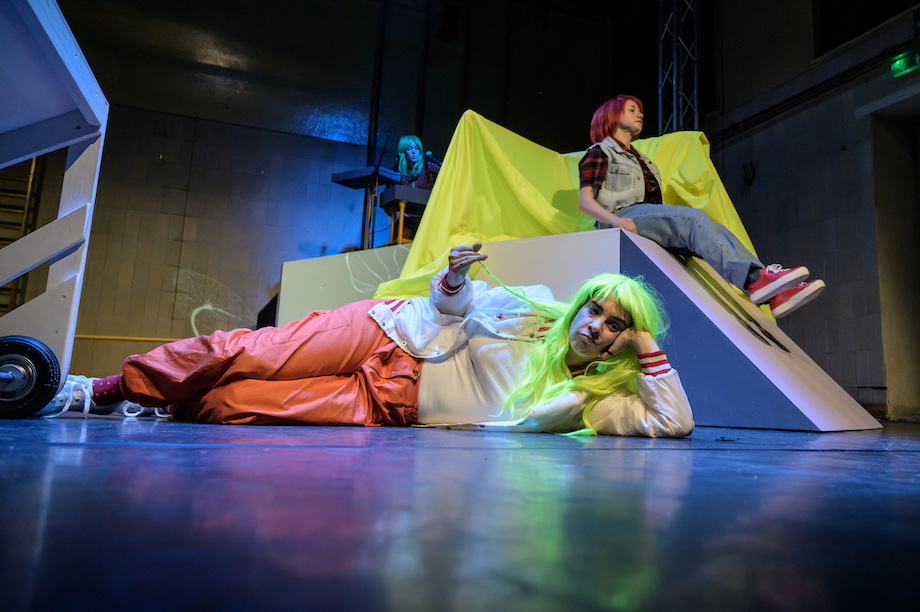 March 3
More
Mask and beatbox ­theatre

13.12. | 14.12. | 15.12. | 15.12. | 09.01. | 09.01. | 10.01. | 11.01. | 12.01. | 05.03. | 06.03. | 07.03. | 07.03.

18.12. | 19.12. | 19.12. | 20.12. | 21.12. | 26.02. | 27.02. | 01.03. | 05.03.