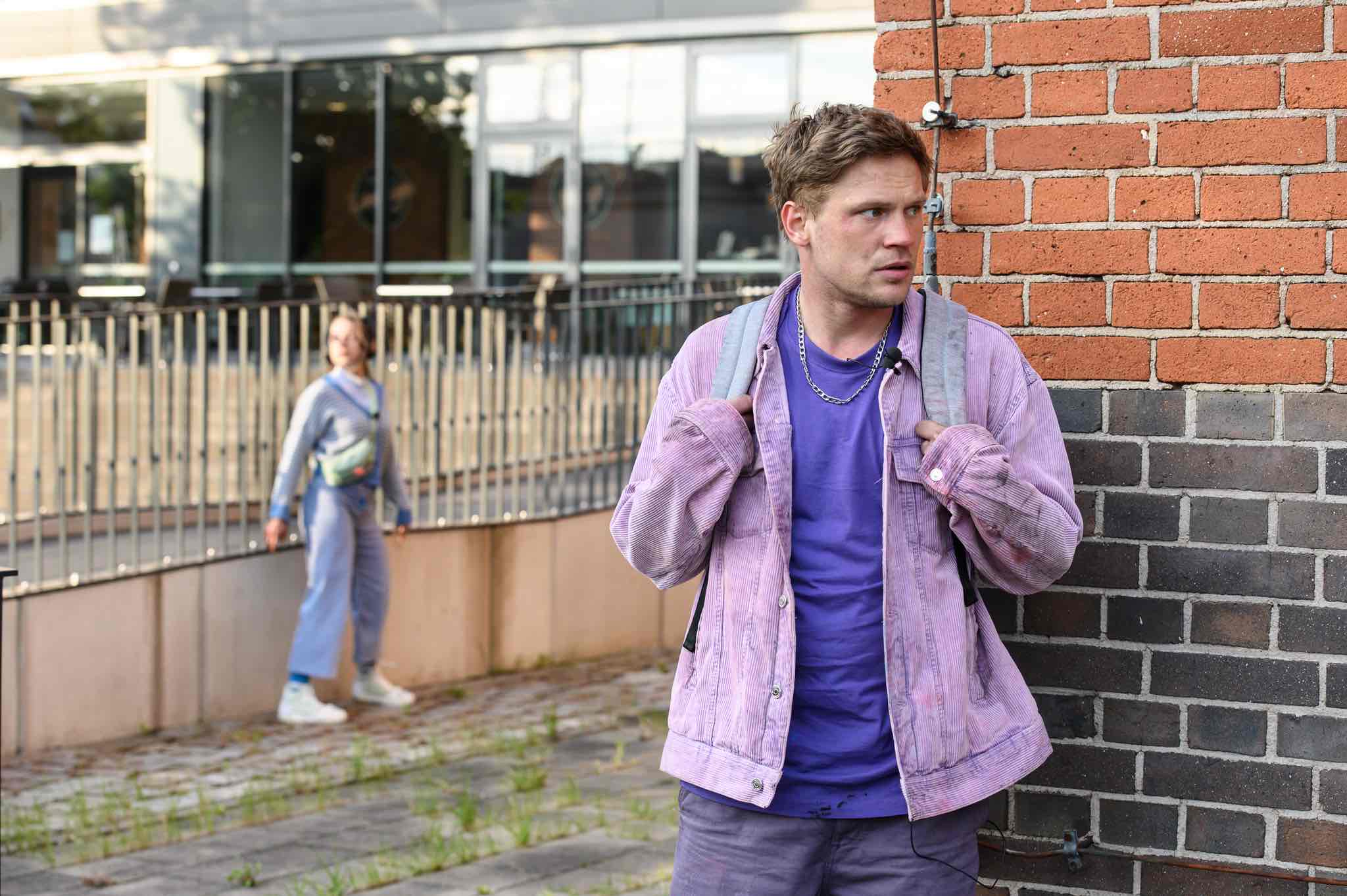 Aschewolken
from 13 years | open air | 80 minutes
About
He had it all planned. Just this one night, and then he'd take the next train and be off. Anywhere but here. But now he can't get rid of her: Laura, this weird misfit girl, who says that she was also a friend of Mathé's. "Is that what you do when a friend dies? Sort out things that he wasn't able to do any more?" Laura asks when she challenges Michael after watching him climb out of the window to Mathé's room. "Maybe. I don't know. Well, it's what I do anyway," he replies. So they roam the streets of the city on the tracks of their mutual friend. And the more honest they become with each other, the more they sense that they're not as alone as they'd thought. We follow their journey in a combination of theatre, audio walk and urban art.
Aschewolken gives us a perceptive and humorous glimpse of one night in the life of two young people as they explore the big questions about friendship and transience: existential and yet light as a feather. Location and story merge to form their own reality, as the audience joins the protagonists on their adventure. Voices and sounds are transmitted through headphones. Fiction and surroundings become blurred.
Aschewolken takes place open air in the grounds of Theater Strahl, Ostkreuz and the Youth Hostel Berlin Ostkreuz.
The play Aschewolken by Lisa Wentz was awarded the German Young People's Theatre Prize 2020 by the Federal Ministry for Family Affairs, Senior Citizens, Women and Youth (special prize for students of scenic writing). The play was created as part of our collaboration with the "Creative Writing for the Stage" programme at the UDK Berlin.
Podcast
We produced a Podcast to Aschewolken with background informations about the play. The podcast is in german. Concept: Hannah Schopf
---
Themes

Friendship
Memories and secrets
Adventure and running away
Death and grieving
Street art and tagging
Ensemble

Premiere

25th May 2021

Direction

Jörg Steinberg

Text

Lisa Wentz

Dramaturgy

Andra Born

Sounddesign

SANTA CHRISTiNA

Stage & Costume

Stephanie Dorn

Assistant director

Kathrin Reindl

Actors

Natascha Manthe
Justus Verdenhalven

Speaker

Florian Kroop
Tour booking enquiries

Technische Anforderungen:

Open Air: kann nur auf nicht-öffentlichem Gelände stattfinden, z.B. ein Schulhof oder Theatervorplatz
Aufbauzeit: ca. 2-3h
Beteiligte: 2 Darstellerinnen/ 2 Technikerinnen

Or use our online booking form: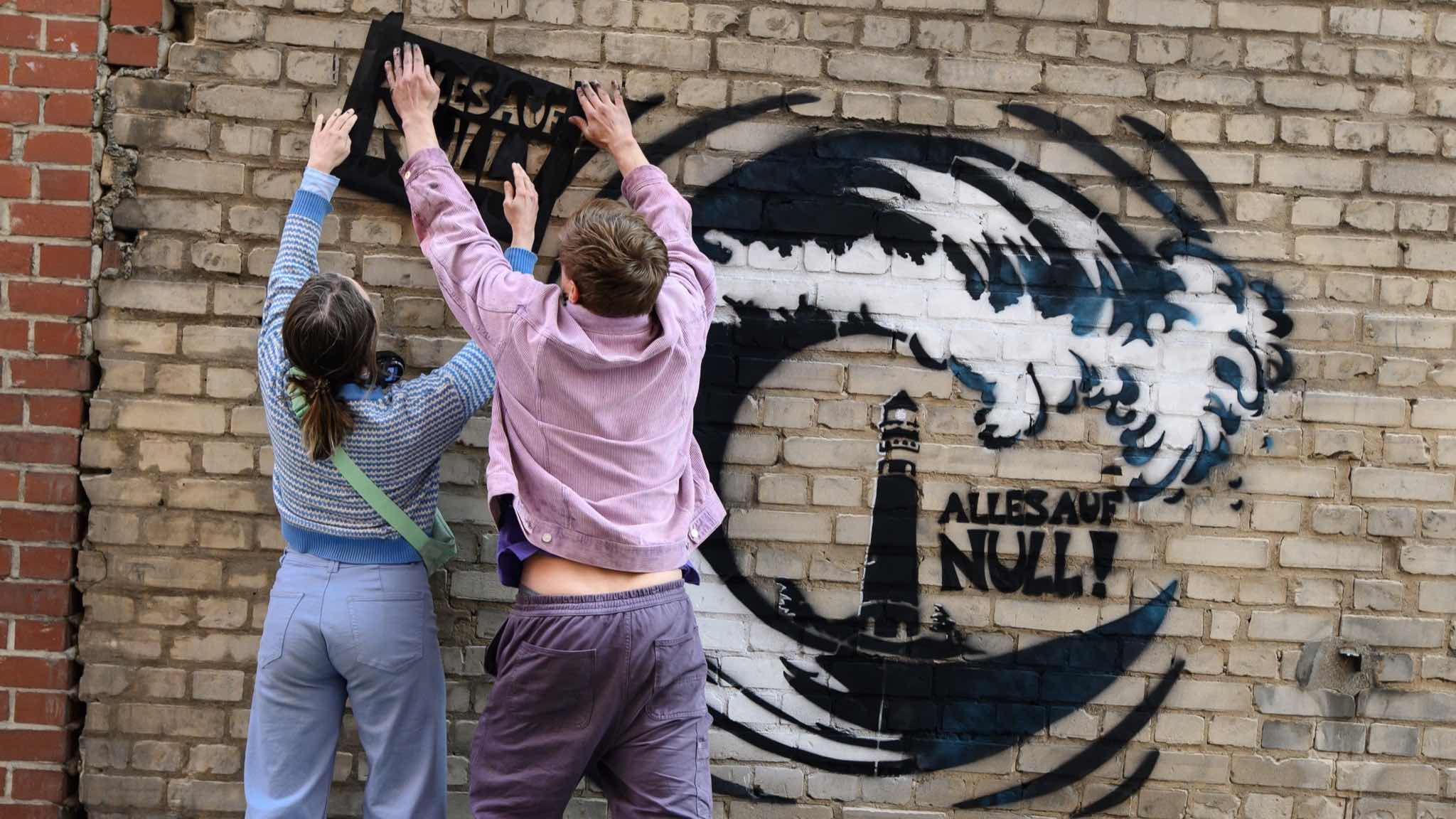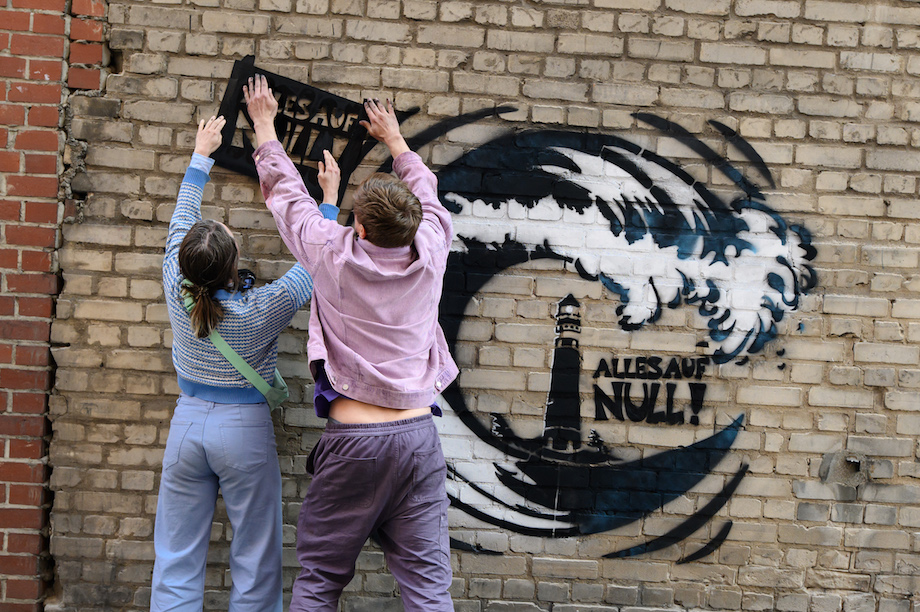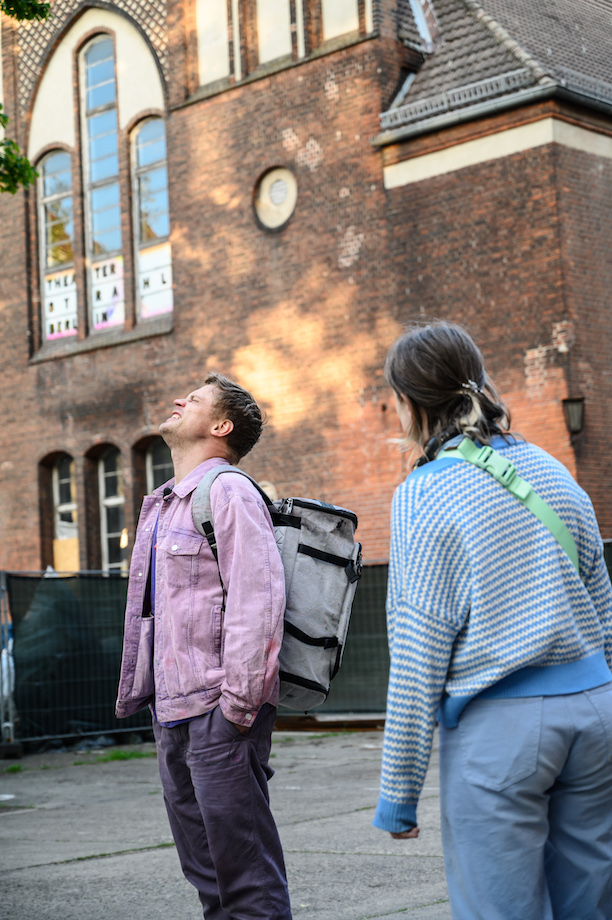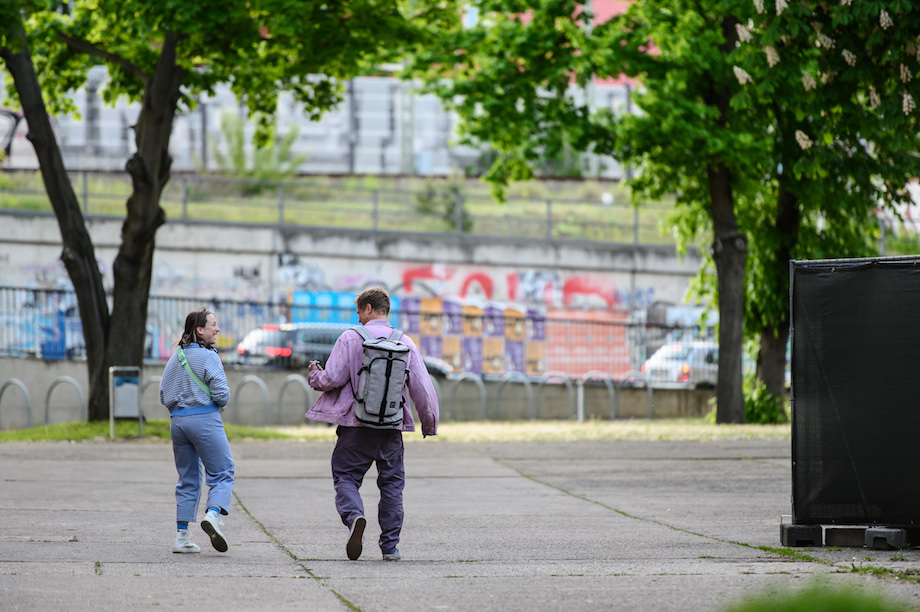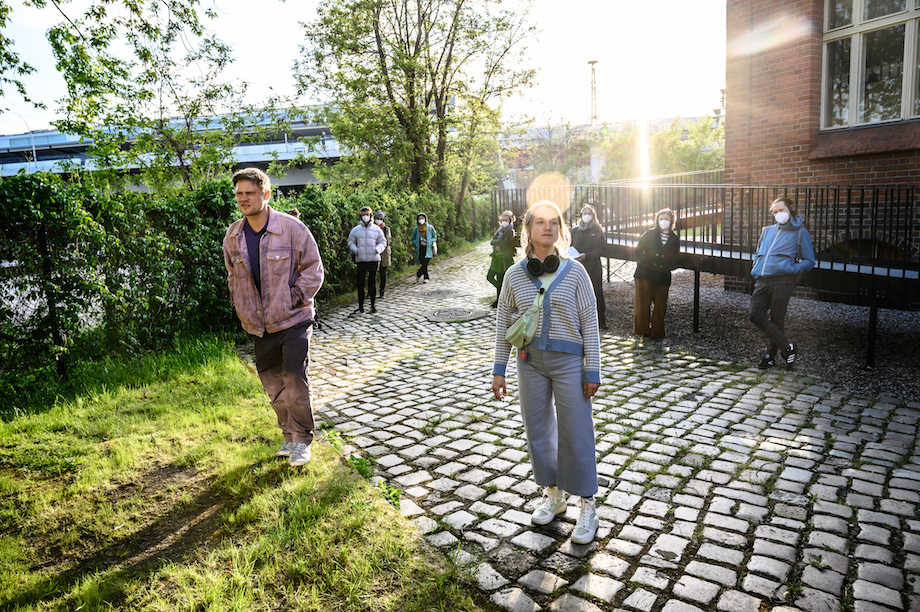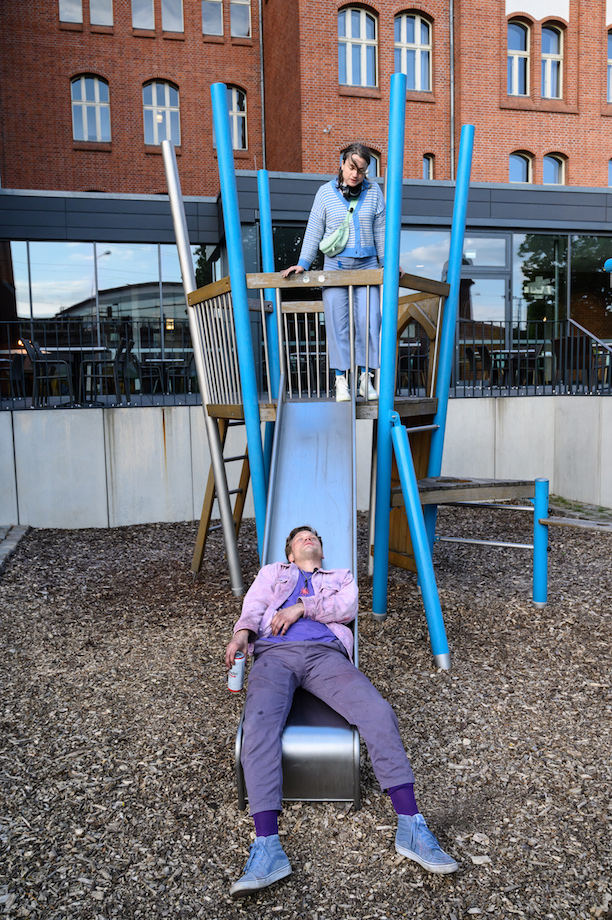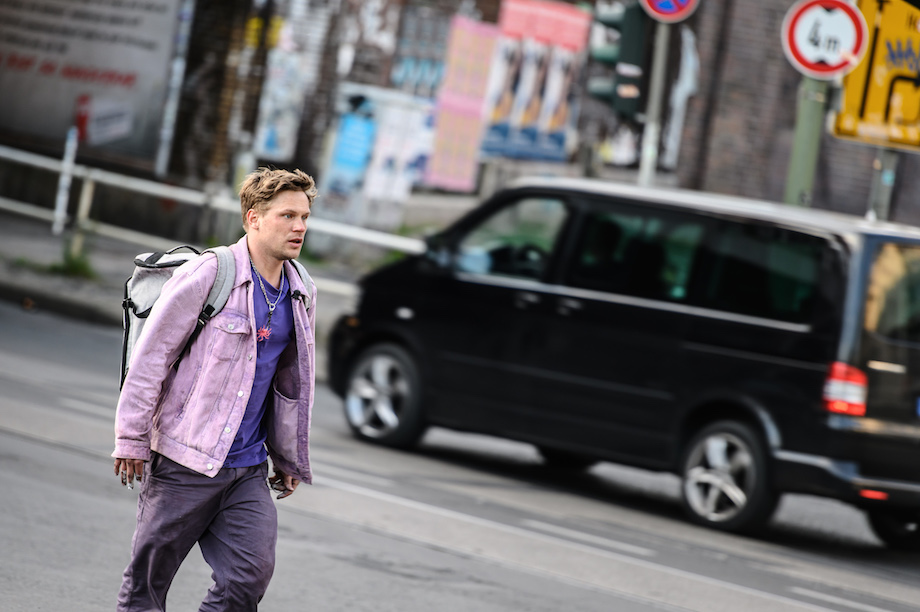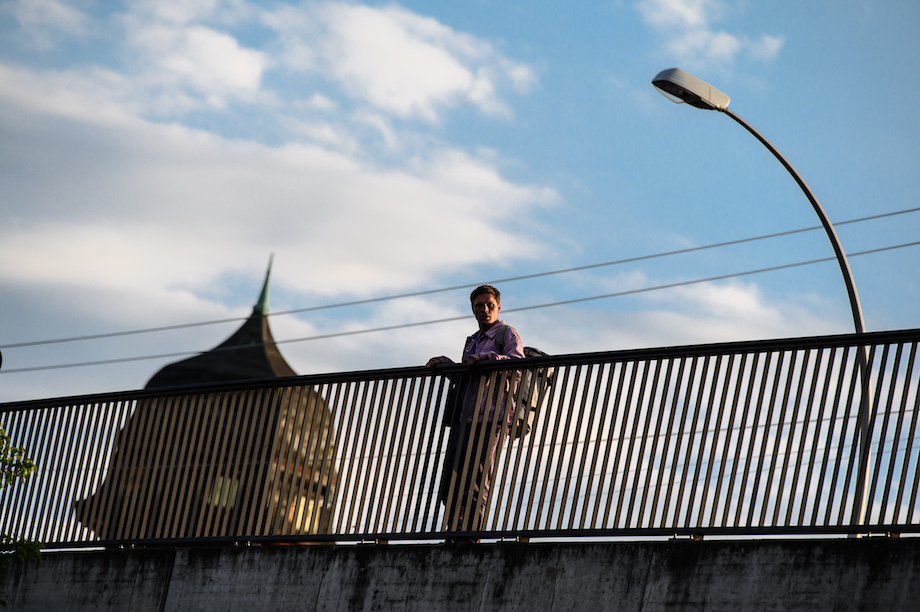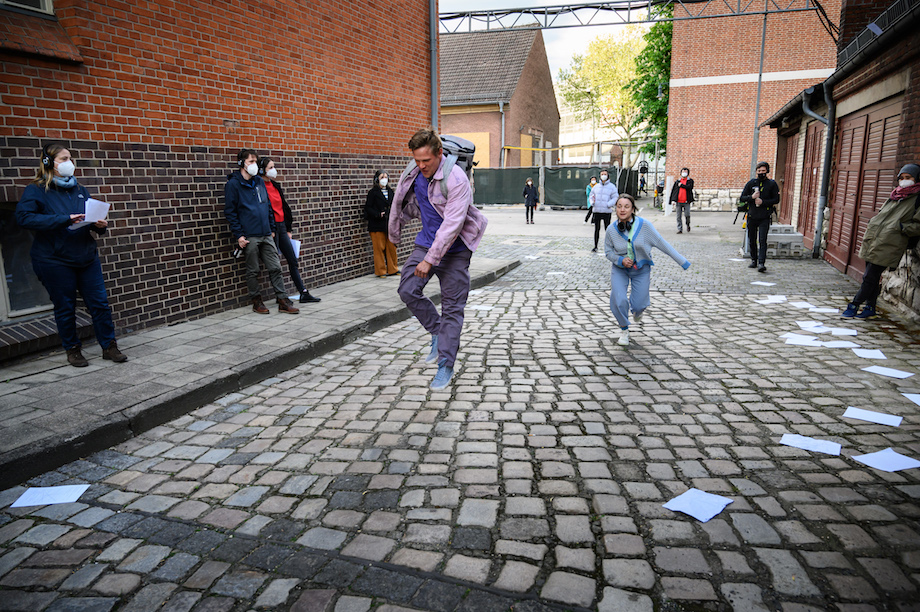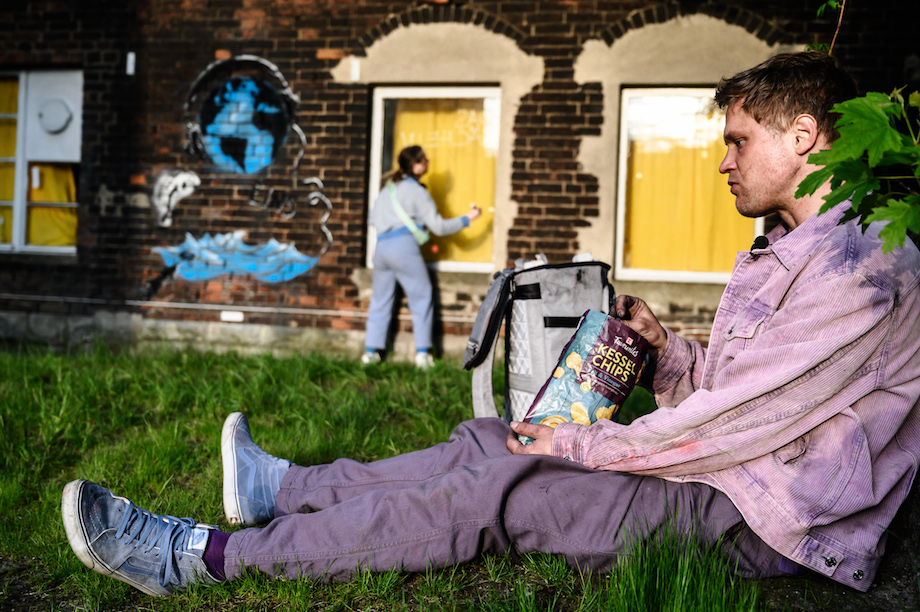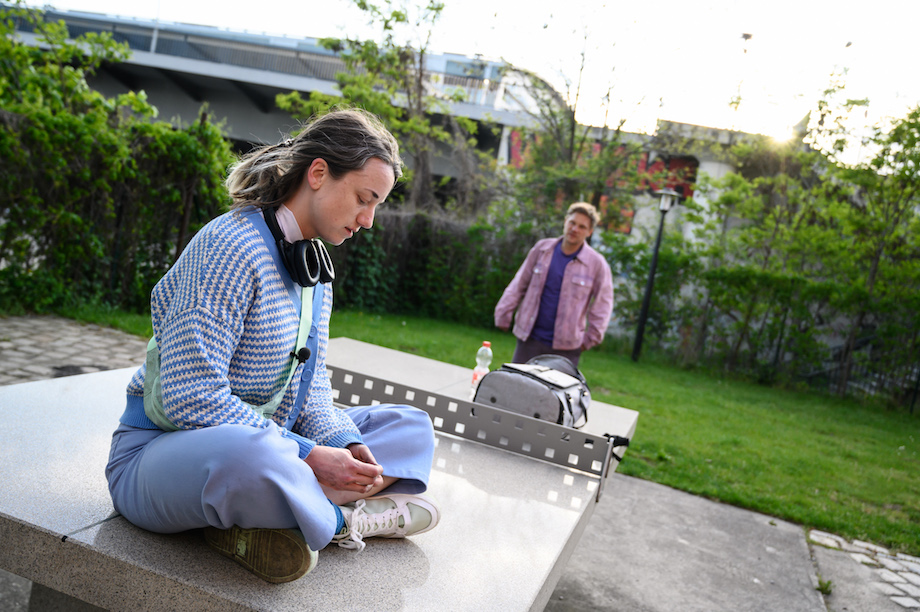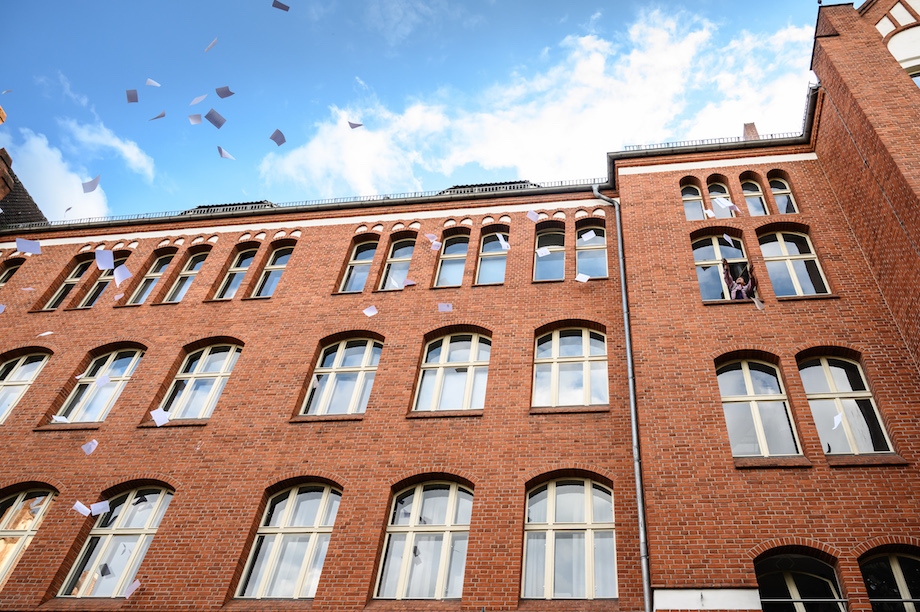 September 9
Day
Date
Time
Play
Rated
Venue
Tickets
Tue
26.
11:30
13+
Ostkreuz Open air

26. 11:30

13+
Ostkreuz Open air
More
26.09. | 26.09. | 27.09. | 17.10. | 18.10. | 19.10. | 19.10. | 20.10. | 30.11. | 30.11.

Mask and beatbox­ theatre

22.11. | 23.11. | 23.11. | 24.11.