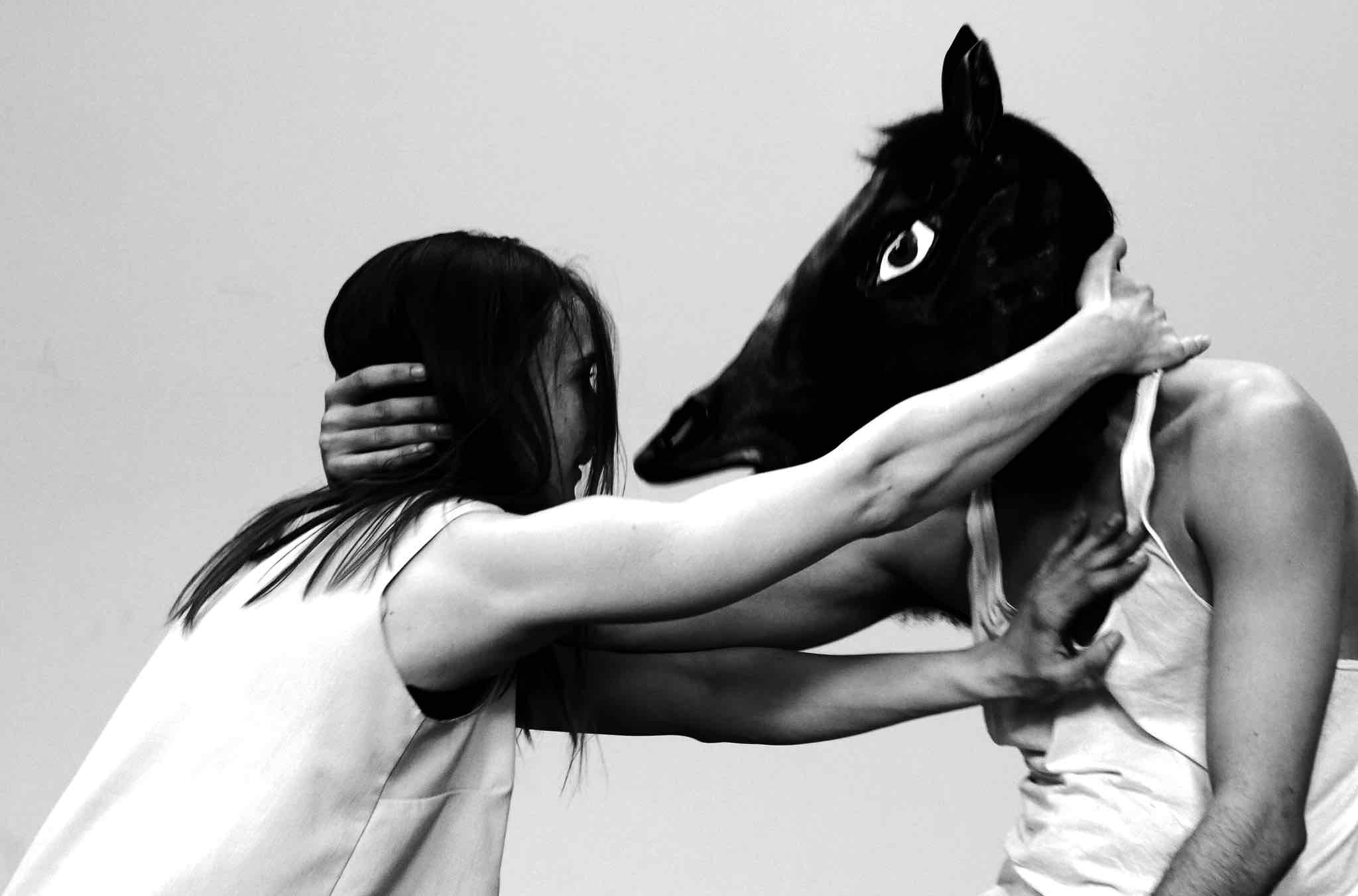 Hold Your Horses
from 13 years | 60 Minutes | Corpoduction with De Dansers
About
A coproduction of De Dansers, NL and Theater Strahl.
Hold Your Horses is a dance concert about the need to hold on to someone or something in a world that is increasingly less tangible.
De Dansers tell their story using a few guitars, twelve hands and the bodies attached to them. The hands grasp, fail, touch one another, take off, fall down and pluck the guitar strings. We can see passion and distance. We can see human beings that are close and that are infinitely far apart. We won't see any horses. But we can feel them!
Taking the stage with fervour and music, the six performers soon merge to become one single body. Spectacular, acrobatic movements meet human sensitivity. Guy Corneille's live music channels this energy in a continuous flow of seductive guitar sounds and poignant songs.
---
Themes

To hold on and let go
Closeness and distance
Touch and trust
Loneliness and isolation
Ensemble

Premiere

21st Septembre 2021

Cooperation

Choreography

Josephine Van Rheenen

Live music

Guy Corneille

Stage & light

Timme Afschrift

Dance and theatre padagogy

Florian Bilbao, Joanna Mandalian

Dramaturgy

Moniek Merkx

Conceptual collaboration

Florian Bilbao, Anna Vera Kelle

Performer

Yeli Beurskens
Guy Corneille Yoko Haveman/Noemi Wagner/Marie Khatib-Shahidi
Liam McCall
Youri Peters
Arturo Vargas
Offers

Talk with the performers after the show
Dance workshops
Tour booking enquiries

Or use our online booking form: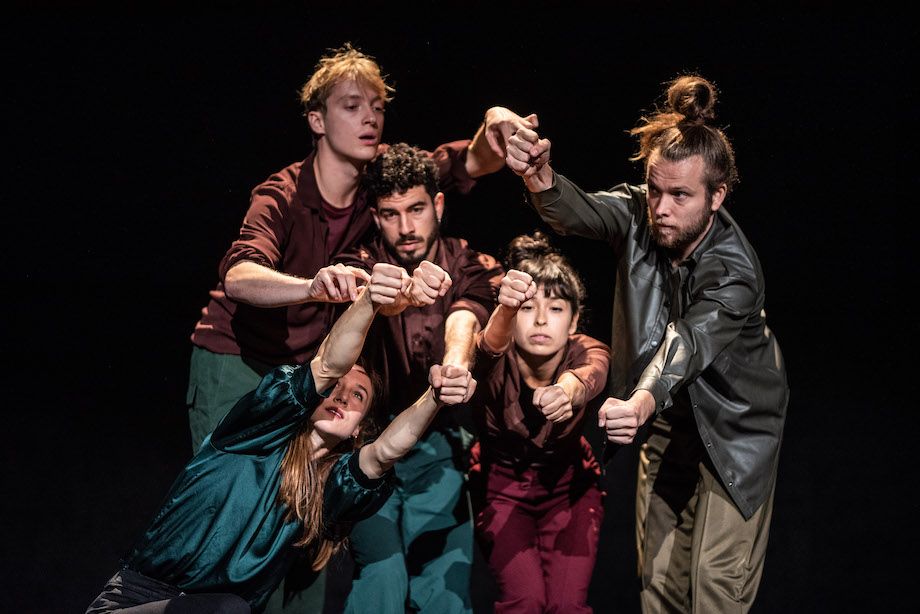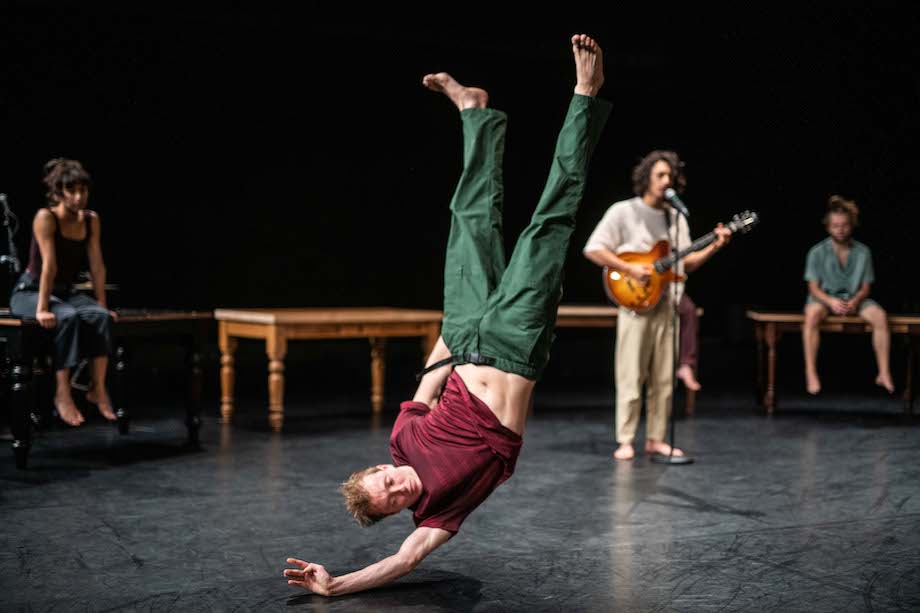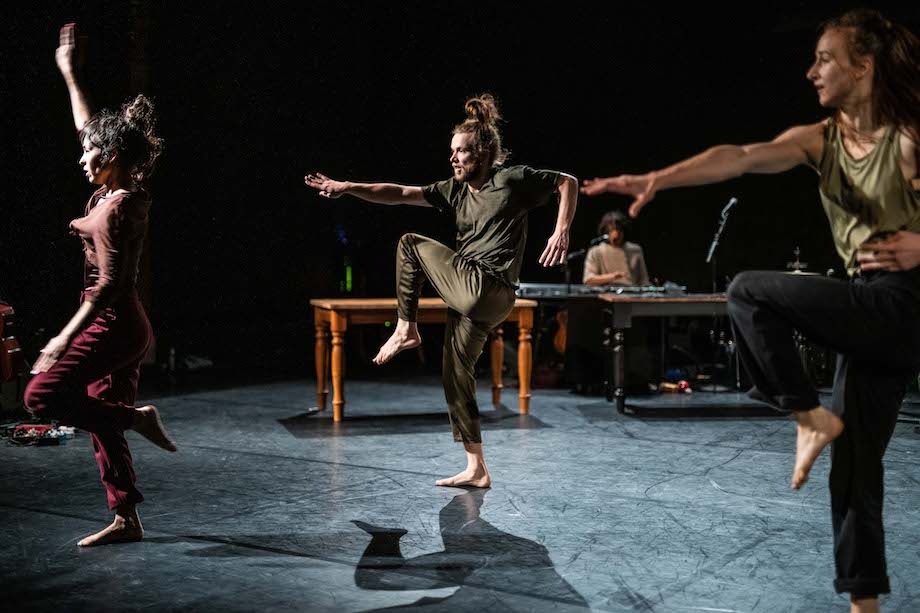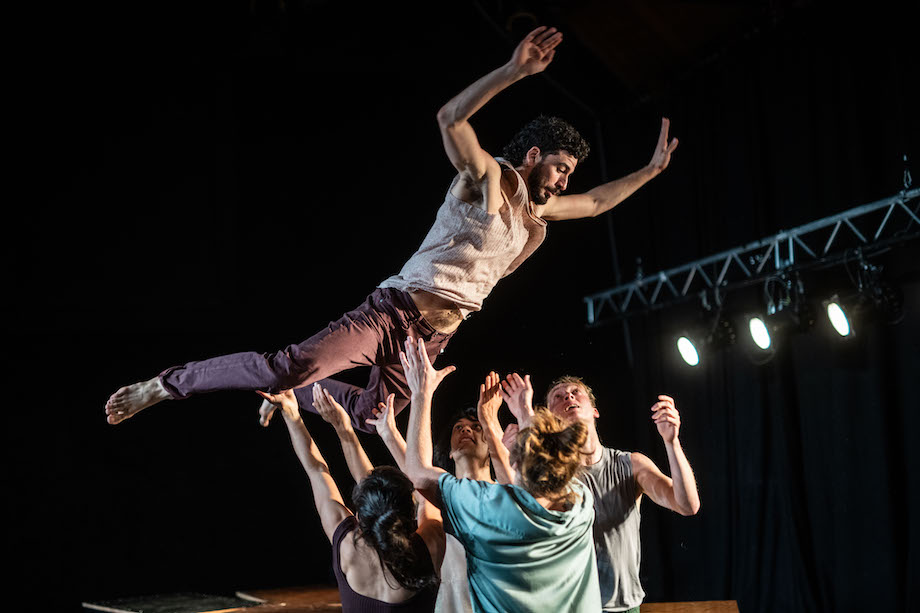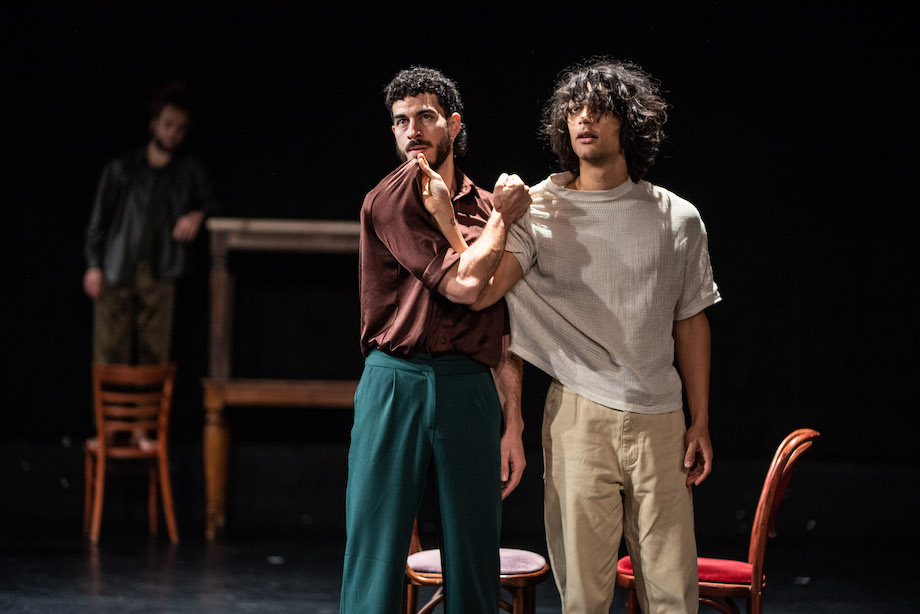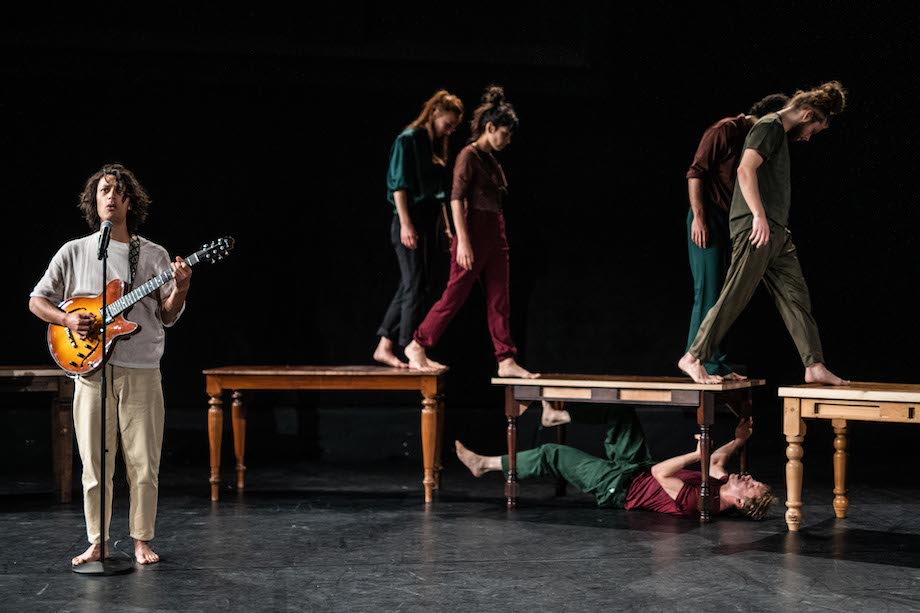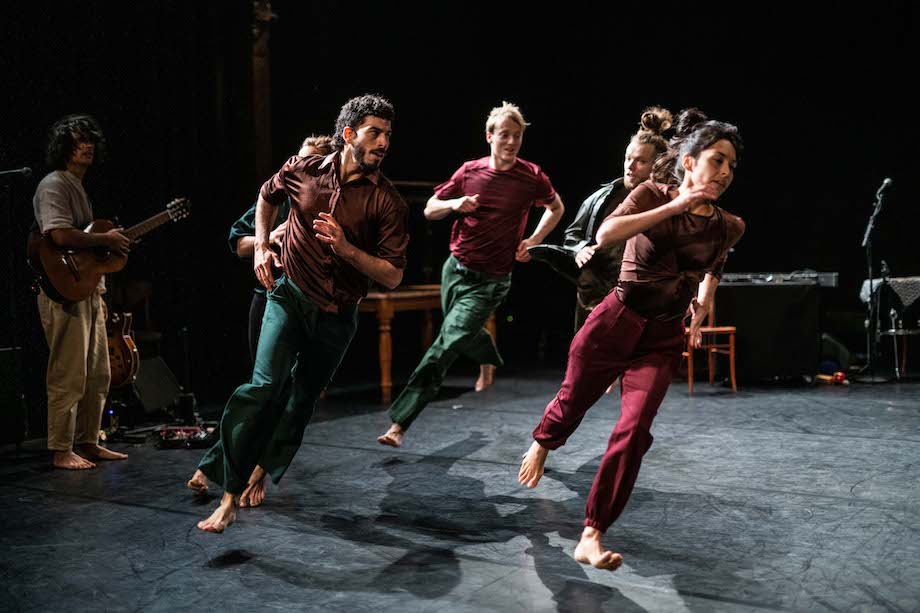 More
Mask and beatbox ­theatre

04.10. | 05.10. | 05.10. | 06.10.

07.11. | 08.11. | 09.11. | 09.11. | 10.11.

Mask and beatbox­ theatre

22.11. | 23.11. | 23.11. | 24.11.