R O S E S – einsam.gemeinsam.
Dance Theatre
01 / 04
Awarded with the 2013 IKARUS prize for outstanding theatre productions for children and young people
They cross an invisible line: they refuse to stay silent, to go along and follow the herd. They want to be heard! Now, then and in future. They fight for their ideals. They resist enforced conformity and ignorance. They act fast. They act together. They are courageous – or maybe they are mad?
Their inspiration comes from letters and diaries written by members of the "Weisse Rose". They work through the medium of dance and music. Their protagonists might have names: Hans, Sophie, Willi, Alexander, Christoph. Or any other name – because what they stand for is the common thread in all struggle against inhumanity.
Seven young performers take the path of resistance – expressed through the medium of dance theatre. They invite their audience to follow the images and associations evoked by their dance sequences and movements, stage sets and live music.
The "Weisse Rose" (White Rose) was a group of young people who had the courage to resist the climate of hate and mistrust, betrayal and retaliation in Nazi Germany, and to take a stand against it. For this they were executed in 1943.
Informationen
Ensemble
Premiere: 06/2013
Co-production with: De Dansers Utrecht/NL and Szene Bunte Wähne Horn/AT
Artistic direction and choreography: Wies Merkx
Music: Guy Corneille, Hans Vermunt
Stage: Charles Corneille
Costume: Wies Merkx
With:
Guy Corneille
Sander de Bie
Oliver Moritz
Josephine van Rheenen
Andreas Schwankl
Noemi Wagner
Melanie Wirz
Maartje Pasman
Program + Tickets
| Date/Time | Play | Rated | Venue | | Tickets |
| --- | --- | --- | --- | --- | --- |
Media Review
"… a firework of acrobatic dance: encounters, embraces, collisions, confrontations."
Berliner Lehrerzeitung

"A furious expression of unbridled longing."
www.kultur-extra.de
"… an entertaining masterpiece of modern dance theatre."
www.spielart-berlin.de
"… a breathless 60-minute tour de force filled with conurbations of bodies, terrified scrambling, wavering shapes and pile-ups. And all of this in the tense, nervous atmosphere of constant struggle."
Neues Deutschland
Booking Enquiry
Or use our online booking form:
Ausgezeichnet mit

Kooperation mit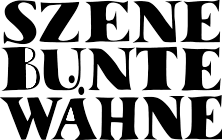 Partner und Förderer